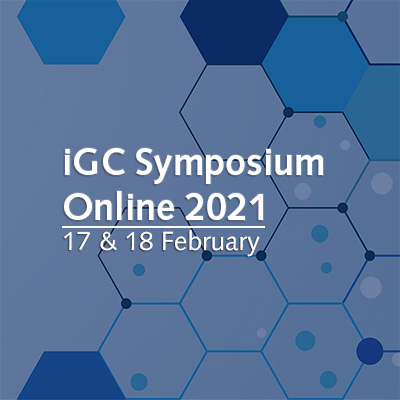 iGC Symposium Online 2021
Featuring leading experts in iGC from across the academic and industrial spectrum, the Conference Agenda will explore the latest findings and insights for iGC, as well as the innovative applications you can use in your own work.
POSTER: The Importance of Surface Chemistry in the Flow Behaviour of Pharmaceutical Powders
Speaker: Alina Dumitru, Imperial College London Abstract: Achieving optimal powder flow in pharmaceutical powder processing is often a challenge due to handling fine, cohesive excipients and APIs (Valverde, et al. 2000). Generally, poor flow behaviour is encountered with small particles due to the strong interparticle interactions associated with such systems (Zhou, et al. 2011). Although particle size contributes greatly to explaining powder flow patterns, it is thought that surface chemistry can play a significant role in underpinning powder flow behaviour for many formulations in the pharmaceutical sector. This study was designed to systematically focus on the effects of surface chemistry, and in turn surface energy, on the powder flow performance of four model systems prepared through controlled surface functionalisation of D-mannitol powders. IGC was used as a physical characterisation method to assess the surface energy and thus chemical alterations undertaken on D-mannitol, as well as the surface area. Powder flow performance was assessed using the FT4 Powder Rheometer, where dynamic, bulk and shear properties have been analysed. It was found that the surface chemistry can be responsible for altering the flow properties of these powders, whilst other key material attributes such as particle size distribution or particle morphology remain unchanged. Increasing the hydrophobic character of the samples, a positive correlation was observed in the total flowability energy, where less energy was required to instigate powder flow for lower surface energy functionalisations, such as phenylated-mannitol and methylated-mannitol. A key finding which can surely present broader implications for many pharmaceutical powders was seen with the fluorinated powders developed, where the electrostatic charge associated with this superhydrophobic sample, overwhelmed the low surface energy character of the fluorinated sample. This work emphasises the importance of investigating a broader range of powder surface chemistries as well as developing a deeper understanding of the electrostatic behaviour of powders which have fluorinated surface groups.